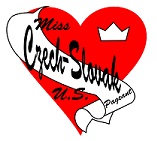 Miss Czech-Slovak US


State Pageants
2016 Contestants
The following state queens will be competing in the
​2016 Miss Czech-Slovak US Pageant.​


Kansas: Lara Brockway
Texas: Monika Cavanagh​
South Dakota: Madison Dangler
​​Oklahoma: Monica Holmes
Wisconsin: Melissa Klimowski​
Missouri: Anna O'Renick​
Iowa: Ashley Pudil
​Nebraska: Michaela Steager
Minnesota: Alexa Turgeon​

Iowa, Kansas, Minnesota, Missouri, Nebraska, Oklahoma, South Dakota, Texas, and Wisconsin have state pageant. For complete state pageant and all board of directors contact information please check out the file below.

Click here for State Board of Directors and Pageant Directors Information



UPCOMING PAGEANTS

​The Oklahoma Pageant will be held October 2016 in Yukon, OK.

The Minnesota Pageant will be held April 2017 in Montgomery, MN. ​
​
​The Texas Pageant will be held April 2017.

The Iowa Pageant will be held May 21, 2016 in Cedar Rapids, IA.

The South Dakota Pageant will be held June 17-18, 2016 in Tabor, SD.

The Wisconsin Pageant will be held June 18 2016 in WI.

The Nebraska Pageant will be held June 25, 2016 in Clarkson, NE.

The

Kansas Pageant

will be held July 29-30, 2016 in Wilson, KS. ​​
​
The Missouri Pageant date is TBA.​