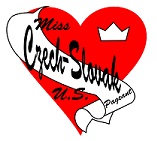 Miss Czech-Slovak US
Alumni Association

Jenny (Jafek) Jones

, Oklahoma, 1993 (

3)



Stephanie (Goodnight) Lee,

Oklahoma 1991/1992 (2)
1992 Miss Czech-Slovak USA​
Angela Vaca-Myers, Nebraska, 1994 (2)
- 1994 Miss Czech-Slovak USA​​
​

​

Amanda (Hiben) Hanson

, Wisconsin, 1996/97 (4)


Marria (Pratka) Brydon

, Oklahoma, 1996 *


Marisa (Schleis) Rotter,

Minnesota, 1998 (4)
- 1998 Miss Czech-Slovak USA


Paula (Svaty) Gray

, Kansas 1998/99 (4)​​​
Karina Molacek-Lockman, Nebraska 2000
- 2000 Miss Czech-Slovak US​
​​

Sandy (Ptak) Carey

, Alaska, 2008 (4)
-2008 Miss Czech-Slovak US​


Stefanie Vocasek,

Nebraska, 2010(4)
- 2010 Miss Czech-Slovak US​


Sidney Rubes Adams

, 1989/1990, Oklahoma


​Kelly Rubes-Szrubek

, Texas, 1987 1st Runner up
​​​

Lisa (Minarik) Rozen,

Michigan, 1995 (4)

Brandy (Beekley) Vanderwalle

,Nebraska,1999/00 (5)

Maria Kolek,

Illinois

,

1994/1998 (3)​

MaryElizabeth (Kasper) Lackey

, KS, 1999/00 (5)
​

- National Pageant Director​

Katie (Ziskovsky) Dawson,

Iowa, 2002 (3)

Stasia Fine

, Iowa, 1998/2003 (4)
​

- 2003 Miss Czech-Slovak USA

​​Theresa (Kasper) Staudinger

, Kansas, 2004 (4)

​​​

Amanda De Hoedt

, Iowa, 2004/09 (4)

Suzy Bures

, Ohio, 2005 (3)

Cathy (Dowling) Grosscup,

Kansas, 2005 (4)

Lacy (Gibbs) Kline

, Texas 2005 (3)

Caitlyn Antonia Smith

, Illinois, 2006 (3)

Leah (Sticha) Rieckens

, Minnesota, 2007 (4)​

Valerie Smith

, Missouri, 2008/09 (4) ​

Brianna Tichy

, New Jersey, 2008/09 (3)
​

- 2009 Miss Czech-Slovak US ​
​​

Teresa Mahoney

, Oregon, 2004/2009 (3)

Samantha Hlinicky

, Oklahoma, 2009 (2)​

Debbie (Jindra) Koslowski

, Minnesota, 2010 (5)

Elizabeth Kaliska

, Wisconsin, 2012 (2)

Anna Hand

, Kansas, 2013

- 2013 Miss Czech-Slovak US​​

Dana Rosypalkova

, Illinois, 2013 (2)​

Brittney Smisek

, Minnesota, 2013​

Danielle (Patzel) Zimmerman

, Nebraska, 2013​ (2)

Christiana Gentry

, Texas, 2014

Morgan McMichen

, Missouri, 2014

- 2014 Miss Czech-Slovak US

Nicole Meadows

, Georgia, 2014

Stacey Pospisl

, Nebraska, 2014

Janna Waters

, Iowa, 2014

Kalli Williams

, Oklahoma, 2014​​

​​
​​


(#) is the number of years the alumni member has generously donated
​
​
Click the donate button below to make your donation and join the Alumni Association now!


Candyce Vana-Ingwersen, Nebraska, 1988

(4)


The Vana Family, in memory of our parents, Emil and Betty (Sukovaty) Vana

The alumni association is a way for previous state queens to stay connected to national pageant. All alumni members recieve exclusive quarterly pageant updates through the Miss Czech-Slovak US Organization newsletter. Join today and get connected through this amazing organization.
Double your Support!
A generous pageant alumna hopes to engage past Miss Czech-Slovak US contestants with the Miss Czech-Slovak US Alumni Association. All May alumni donations will be matched dollar for dollar up to $2500 total!
​