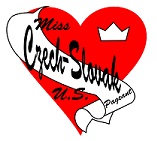 The Miss Czech Slovak US pageant is a non-for-profit organization. All volunteer time and awards are donated. We appreciate all our sponsors, without our sponsors we could not give over $10,000 in cash and prizes to deserving woman across the United States.

Donate to the Miss Czech Slovak US Pageant!
A simple donation goes a long way!


$25

provides meals for a contestant during the pageant weekend


$100

provides crowns for the national queen, 1st and 2nd runner up


$200

provides housing for a contestant during the pageant weekend


$250

provides a special recognition scholarship award


$500

enhances the national queen's ability to travel across the United States

Ask if your company will match your gift!​​
GENEROUS PAGEANT CONTRIBUTORS FOR 2015



Without the support and generosity of the following persons, the Miss Czech-Slovak US pageant would not exist. This colorful and entertaining national ethnic event stems from donations and sponsorship. This year is the 29th pageant and we anticipate a strong and exciting competition. We have 9 outstanding contestants for the title of 2015-16 Miss Czech-Slovak US. In addition, to the many hours of volunteering by pageant committee, the following generous donors have furnished sponsorship awards.

This year the pageant is thankful for the generosity of a variety of sponsors. The young lady crowned 2015-16 Miss Czech-Slovak US will win a cash scholarship of $2000. A $250 educational scholarship award will be presented to the contestant crowned the national queen in memory of John and Alice Rokusek, sponsored by Dr. Cecelia Rokusek.

The Miss Czech-Slovak US 1st Runner-Up will be awarded a scholarship of $1500, sponsored by the Embassy of the Czech Republic in Washington D.C. and the 2nd Runner Up will be awarded a scholarship of $1000.

The pageant contestants are housed in the historic Wilber Hotel for three days. Each sponsor contributes $200 towards the cost of a room. Helen Zach, T.J. Sokol Hall, Doris and Lloyd Ourecky, Wilber Care Center, and First State Bank Nebraska all of Wilber, Nebraska, Czech Language Foundation and of Lincoln; Wilson Chamber of Commerce of Wilson, KS, and Minnesota Czech/Slovak Pageant Committee of Montgomery, MN. The Czech Heritage Society of Texas State Technical College, Nebraska Czechs Inc. and Oklahoma Czechs Inc. of Yukon, OK generously sponsors $250 towards a room sponsorship. Donna Gruntorad of Dewitt, IA, Jim and Caralee Gruntorad of Eldridge, IA and Bob and Eulalia Dory of Colorado Springs donate collectively $150 towards a room sponsorship.

The pageant would also like to thank other pageant sponsors. These pageant awards are sponsored as follows: John Fiala of Lincoln, NE sponsor both Talent awards, $750 cash award to the Talent winner and a $500 cash award to the Talent runnerup. Tim and Lisa "Karpisek" Messman of Unionville, MO donated $2000 in memory of Lisa's father Richard Karpisek of Wilber. The Kroj award winners will receive $500 cash prize, one for each of the Americanized and Authentic Costume (Kroj) Awards and $1000 towards the general pageant scholarship fund. A special Czech/Slovak gift will be presented to the Oratory Winner donated by Dr. Cecelia Rokusek, Slovak Honorary Consul of Florida, of Lauderhill, FL in memory of her mother Alicia "Fiala" Rokusek. The oratory winner will receive also receive a $250 cash prize donated by the Slavnosti. The Lois Fiala Spirit Award, a $250 cash award and Bohemian Crystal will be presented to the contestant who best exemplifies the Spirit of the Czech/Slovak Heritage and is sponsored by John Fiala on behalf of Lois's grandchildren Adele, Lisa, John S, and Chris Fiala. The TJ Sokol Hall of Wilber donates a $100 cash prize and Bohemian Crystal to the contestant with the best Sokol Routine Talent.This year we have a new award a Sokol Routine Runner-Up, sponsored by the TJ Sokol Hall of Wilber. The Sokol Runner-Up will receive a $75 cash prize.

The pageant would like to thank Candace Vana-Ingwersen 1988 National Pageant Alumni for their donations of $500 to the Miss Czech-Slovak US Alumni Association. Ms. Ingwersen dedicates her donation on behalf of the Vana Family, in memory of their parents, Emil and Betty (Skovaty) Vana.. Part of Ms. Ingewesen's donation will be used towards the Heritage Involvement Award which awards a $100 prize award and Bohemian Crystal to the contestant with the most significant involvement in their heritage.

Thank you to the Western Fraternal Life Association of Cedar Rapids, Iowa for donation $500 towards the general pageant fund. This money will be utilize towards the court's scholarship prizes.

The Alaska Czech Society, $150, and Olga and Peter Ptak, $150 both of Anchorage Alaska are sponsoring the Miss Congienality Award with a cash prize and crystal.
Phil Kasik, Vice President of the American Friends of the Czech Republic donated $100.

Security 1st Bank of Beatrice/Clatonia has generously donated $350 towards the general pageant fund. Willam F Raley of the Warton, TX County Czechs generously contributed $250 towards the pageant scholarships. The Crete Food Mart and Wilber Subway donated $250 which will be used towards the flowers and crowns for the 2015 national royalty court.

The Wilber Food Mesto of Wilber donated $25. Maggie and Ernest Grmela of Maggie's Fabric Patch in West, Texas has generously 3 Czech/Slovak dancer's clocks to be used as gifts for our volunteer judges. You can find your own Czech/Slovak clock on Maggie's website www.maggiesfabricpatch.com

Another contribution involves future queen contestants who are also known as "Little Sisters" who are escorts for the pageant contestants. They will be introduced during the pageant ceremonies and will be listed in the pageant program. A special breakfast sponsored in memory of Richard Mares is attended by the pageant's contestants, and the pageant committee on Sunday morning at St. Wenceslas Church. The pageant committee consists of Pageant Director MaryElizabeth Lackey and Assistant pageant committee member: Brenda Cerveny, and Debbie Koslowski. Other people who share their time and talents include, Sharon Kastanek, B.F. Fictum sponsors the pageant programs. Bonnie Hoffman and Brenda Watson, of Wilber, NE audit the judges score. Keith Mueller leads as the Master of Ceremonies for the pageant. Stephanie Vocasek-Husak sponsors the official national pageant website: www.missczechslovakus.com. Morgan McMichen, 2014-15 Miss Czech Slovak US, Christiana Gentry 2014 1st Runner Up, and Elena Peerson 2014 2nd Runner Up will serve as hostess to the contestants at the Wilber Hotel.

We hope all will join us for the 2015 Miss Czech-Slovak US pageant August 1 and 2 at 7pm at Wilber's beautiful outdoor theatre. Everyone is invited to a post-pageant party at the Sokol Hall directly following the crowning ceremony on Sunday evening. The Wal-Mart in Crete, NE donated a $50 gift card towards the post pageant party. A special thank you to Teri and Laura Shestak for hostessing this post party event.

All of the above mentioned persons and organizations are partners in America's most colorful, exciting and entertaining ethnic pageant.