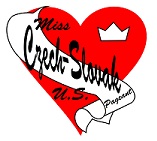 Miss Czech-Slovak US


State Pageants
Iowa, Kansas, Minnesota, Missouri, Nebraska, Oklahoma, South Dakota, Texas, and Wisconsin have state pageants.




UPCOMING PAGEANTS

​The Oklahoma Pageant will be held September 2023 in Yukon, OK.

The Minnesota Pageant will is April 2024 in Montgomery, MN. ​
​
​The Texas Pageant will be July 22, 2023 in Hallettsville, Texas.

The Iowa Pageant will be held May 2024 in Cedar Rapids, IA.

The Missouri Pageant date is June 2023 in Sugar Creek, MO.​

​​The South Dakota Pageant will be held June 16-17, 2023 in Tabor, SD.

The Wisconsin Pageant will is June 16-17, 2023 in Phillips, WI.

The Nebraska Pageant will be held June 24, 2023 in Clarkson, NE.

The Kansas Pageant will be held July 29, 2023 in Wilson, KS. ​​


2022-2023 State Queens
​

​

Kansas: Hannah Andringa

South Dakota: Drew Hejna

Minnesota: Sarah Holicky​​

Texas: Destiny Hollingsworth

Wisconsin: Amanda Kadlecek
​
​Illinois: Lauren Luchetti ​​

Oklahoma: Jayden Mason​​

Iowa: Audrey Mickleson​​
​
​Nebraska: Greta Rosno