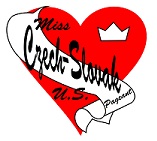 Miss Czech-Slovak US 2019-20


Anna Tombazzi
Anna Sophia Tombazzi is the daughter of Frank and Laurel Tombazzi and competed on behalf of the state of California at the 2019 Miss Czech-Slovak Pageant. Her Carpatho-Rusyn lineage stems from her mother's side, namely her great-grandfather and great-grandmother who immigrated from Europe in the 1900s. Her great-grandfather Stephen Pusti came from the village of Soma (now called Driencia), in Sarys County near Presov, Eastern Slovakia, in 1905. Her great-grandmother, Anna Bittner Pusti, immigrated to the United States in 1909 after her mother died, joining her older brother Konstantin who lived in Cleveland Ohio. She was born in Kamienka, a village in Spis County, Slovakia.

Anna graduated from the University of Akron, Ohio, in May 2018, with a major in Chemical Engineering and minors in mathematics, chemistry, and business. She currently works at The Spaceship Company/Virgin Galactic in Mojave, California, as a Spaceship Propulsion Test Engineer. The Spaceship Company has the goal of making commercial spaceflight a reality and will send their first commercial astronauts into space probably early in 2020. As a spaceship propulsion engineer, Anna gets to test the most powerful hybrid rocket motor in the world – which is in the Guinness Book of Records and in the Smithsonian Air and Space Museum.

Anna has been involved with her heritage for as long as she can remember. As a young girl, she donated toys to an orphanage in eastern Slovakia, spoke on a Rusyn Radio station, and acted as a family's little girl in a traditional Christmas Eve Velija play. She also has been able to share the flavor of Slovak and Rusyn music through playing her violin at multiple events through the years.

In the later years, she became the lead female dancer and lead violinist in the Karpato-Rus Ensemble, whom she performed with from the age of 11 until 15. She also was an assistant choreographer for the group and helped decipher traditional moves from Slovak and Rusyn groups in Eastern Europe, after visiting there. In 2012, she was chosen to present the Bread and Salt, a traditional Rusyn custom exhibiting hospitality, to the Major of Cleveland at the Cleveland Cultural Garden during One World Day. During college, she performed traditional Czech, Slovak, and Rusyn dances with Living Traditions Folk Ensemble, and volunteered at the annual Simply Slavic Festival and other festive events. This dancing experience served her well, as she also studied with the School of Ballet in college.

Besides being crowned Miss Czech-Slovak US, Anna also won the Authentic Kroj Award, the Oratory Award, and the Grand Talent Award. Anna's talent for the Miss Czech Slovak pageant consisted of playing her take on a song composed by Slovak Composer Josef Janis, "The Valleys of the Mountains". She modeled an authentic Rusyn kroj from Ugoča County, which sits at the foothills of the southern slopes of Slovakia. This kroj was handmade and utilized in the Transcarpathian Folk Choir, which was formed in an effort to keep the culture alive during communist times. Anna also enjoys public speaking and teaching others about culture, music, and science.

Anna is extremely honored to be crowned as the reigning Queen for the Miss Czech-Slovak pageant. As Rusyns are a minority group in Slovakia which have traditionally not had a land to call their own, it is truly an honor to be able to represent and serve as an ambassador for both the Czech Republic and Slovakia. Anna plans to take a trip to both countries early in 2020 and besides visiting the major landmarks and cities, also wishes to spend time at The Centre for Folk Art Production. Besides being an engineer, Anna is a music composer, photographer, pysanky artist, and acrylic painter. She hopes to learn traditional art forms such as wood working and glass blower, and bring the techniques back to the United States to share with others.

Anna will also travel to multiple states during her reign to share the Czech, Slovak, and Rusyn traditions with others. She hopes to use knowledge obtain by science, like the fact that dancing reduces risks of developing Alzheimer's, with solutions from these Eastern European Countries, like polka dancing and waltzing. She also hopes to encourage youth to be the best they can be, which includes full development of both sides of brain- meaning not only being dangerously curious in the pursuit of knowledge, but also finding oneself in art, through the traditional customs of Czechs and Slovaks.