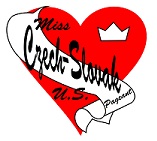 Queen


​Rhonda Nemechek, Colorado


1st Runner Up


​Tammy Welte, Wyoming


2nd Runner Up


​Stephanie Goodnight, Oklahoma


Costume Award


​Stephanie Goodnight


Miss Congeniality


​Rhonda Nemechek


Contestants


Crystal Carda, South Dakota
Lenka Jelinek, Minnesota
Tammie Lanqenderfer, Ohio
Jennifer L'Huillier, Florida
Michelle Lisec, Nebraska
Susan Rott, Oklahoma
Melissa Weber, Kansas

Rhonda Nemechek, Colorado Czech Queen, of Longmont Colorado was crowned the 1991-92 Miss Czech-Slovak USA Queen. Rhonda attends Colorado State University in Fort Collins, CO studying for a degree in Graphic Art and hopes to become a teacher in Art. She is the daughter of Beth Nemechek. With the title Rhonda received a $1500 US Savings Bond and the Miss Congeniality award, trophy, crown and flowers. First runnerup was Tammy Welte, Wyoming, Second Runnerup was Stephanie Goodnight, Oklahoma Kolace Queen and she was also winner of the Costume Award.

This year was the national title was changed to reflect Czechoslovakia – Miss Czech-Slovak USA. The major sponsor of the pageant was the Nebraska Czech of Wilber.

1991 was the first year a 2nd Runner Up, and Miss Congeniality was presented.

This was also the first year Florida and Ohio were represented at the pageant. ​​

Judges:



​Marlyss Giles – Alabama

Ken Vosika – Colorado

Ruth Templeton – Kansas