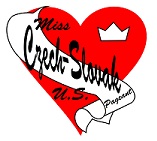 Queen


Angela Young, Texas


1st Runner Up


Leslie Sabata, Nebraska


2nd Runner Up


Molly Reid, Missouri


Contestants


Jill Chalupsky, Minnesota
Tami Effle, Nebraska
Annmarie Fabus, Michigan
Jenny Jafek, Oklahoma
Carolyn Koenig, South Dakota
Jennifer Krejci, Nebraska
Mary Ann Krupka, South Dakota
Marria Pratka, Oklahoma
Jennifer Soukup, Kansas
Carley Zajicek, Texas


Angela Young of Houston, Texas was crowned the 1993-94 Miss Czech-Slovak USA Queen. Angela attends the University of Houston with her future goal as a Child Psychologist. She is the daughter of Glenn and Betty Jo Young. Leslie Sabata, Nebraska was crowned the 1st Runner-Up and the Costume award winner. Molly Reid, Missouri was crowned the 2nd Runner-Up and Talent Award. Jennifer Soukup, Kansas was chosen as Miss Congeniality.

This was the first year the pageant was held in the New Wilber Outdoor Community Theater.

First year Missouri was represented.


Judges:



Annette Vanek – Nebraska

Connie David – Minnesota

Susan Kokes – Colorado

Rhonda Nemecek – Colorado